Optimise, evaluate & execute with 2023 best practices
2023 Content Marketing & Social Media Advertising Masterclass
Gain the skills and knowledge you need to create a winning content strategy and optimise social media campaigns that drive real results. With the latest trends and best practices at your fingertips, you'll be equipped to take on the competition and achieve your business goals like never before. *GST charged in Australia only
Save 20% if booked before 2nd June
✓  How to optimise content marketing for different points in the user journey. From discovery through to conversion
✓  How to unlock and exploit untapped 2023 social media ads opportunities across Meta, LinkedIn, YouTube & TikTok
✓  How to develop high performing organic and paid social media content. Navigating the pivot to short-form video
✓  How to fully leverage the latest social media ads automation features in 2023 across campaign set-up, targeting, creative and copywriting
✓  How to create an integrated approach to content marketing across organic social, paid social, website, email, SMS and SEO and Google Ads
Trusted by Companies like:
READY TO BOOK? PRICES START FROM $1,295
DAY ONE: 2023 Content Marketing Masterclass
What are the essential 2023 content marketing trends
How is the rise of short form video impacting social media content planning?
Why is Meta shifting its focus to messaging and what will this mean for content marketing in 2023 and beyond?
Why are social networks dialling back their focus on traditional engagement KPIs such as likes, comments, reactions, shares etc.?
What does generative AI and tools like ChatGPT mean for content planning, creation and optimisation?
Why are businesses set to scale up SEO activity this year, and what are the latest Google trends to be across?
How to tailor content marketing for different points in the user journey
How does content marketing vary through the marketing funnel? i.e., formats, tone and messaging
How best to harness emotion and storytelling for brand awareness, and more rationale arguments for lead gen and acquisition
Understanding what role different channels play in user journeys and planning content to suit?
How to A/B test copy, content and creative across websites, email and social media?
What are the best native and third party tools for reworking content marketing between digital channels
How to prove a real return on investment for content marketing
Why do most business struggle to effectively evaluate content marketing?
What are popular content marketing KPIs, broken out by channel?
How do reporting capabilities vary between organic and paid activity?
What is digital campaign attribution and how has it changed recently to make measurement for challenging?
How best to leverage tools like Google Analytics 4, Meta Business Manager, email CRM and more for reporting
How to optimise content marketing across earned, owned and paid media
How to integrate content marketing across website, email, social media, Search and online ads?
What are the key social media algorithm updates from the past 12 months?
Why is effective content marketing for Search entirely different from social media?
Why is mapping search intent critical for SEO success, and what is best practice?
How to create high performing email marketing campaigns, leveraging marketing automation best practices?
How to maximise content marketing amplification and distribution
How to target and tailor content marketing campaigns with social media advertising?
Why are advertisers shifting away from social media engagement ads for content marketing?
How to create SEO friendly content marketing to boost discoverability in Search engine results AND social media?
How to combine content marketing and acquisition campaigns into an effective full-funnel marketing strategy?
How to integrate influencer marketing and social ads to boost content marketing reach?
DAY TWO: Social Media Advertising Masterclass
How is the 2023 social media ads landscape shaping up?
Why will 2023 be a challenging year for Meta and the rest
Where is social media ad spend rising and falling, and why?
What are the most popular ad campaign types across platforms?
What are the best untapped social ads opportunities?
What activity should advertisers cut if budgets tighten in 2023?
What are the fastest-growing and most popular social ad products and features?
Why are social networks favouring ads that support on-platform conversions?
How are advertisers leveraging instant forms for lead generation?
How and why should businesses be using Click-To-Message ads more?
What are the best ways to utilise "Call Ads" to drive more inbound enquiries?
How to fully optimise video campaigns across social apps?
What are the most effective means for tracking social ad performance?
How has social ad tracking deteriorated following Apple's 2021 privacy updates?
What is advertising attribution, and how does it impact social ad performance?
How to track social ad performance using pixels, CAPI and offline data?
What are the must-use and most overrated social ad KPIs?
How to monitor social media ad performance with Google Analytics 4
How to create high-performing social media ad strategies?
Why do most social media ad strategies underperform?
How has social ad strategy evolved following Apple's iOS 14.5 updates?
What are the best social ad targeting opportunities across platforms?
Why are more advertisers investing in full-funnel strategies, and how do you create them?
How and why do always-on social ad strategies outperform piecemeal campaigns?
How to produce, scale and optimise social ad creative?
What are the top social ad creative trends for 2023?
What are the secrets of high-performing social ad copy?
How to easily produce and scale social video ads?
How can advertisers better use AI in social ad creation
What are the best tools for testing and social ad optimisation
DATE: 29TH – 30TH JUNE 2023
TIME: 9AM – 3.30PM
Karstens, Level 1/111 Harrington St
The Rocks NSW 2000
DATE: 13TH – 14TH JUNE 2023
TIME: 9AM – 3.30PM
Karstens, 123 Queen St
Melbourne VIC 3000
DATE: 5TH – 6TH JUNE 2023
TIME: 9AM – 3.30PM
Karstens, Level 24/215 Adelaide St, Brisbane City QLD 4000
DATE: 22ND – 23RD JUNE 2023
TIME: 9AM – 3.30PM
Karstens, Level 4/205 Queen Street Auckland CBD 1010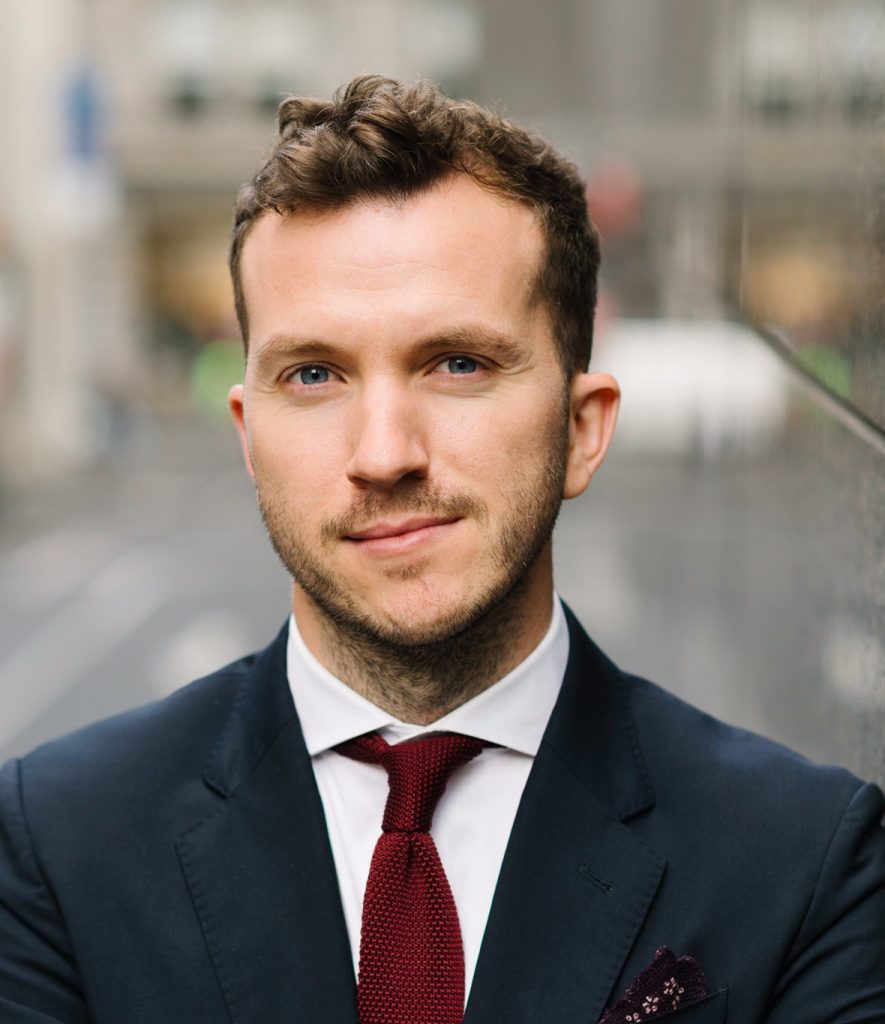 James Fitzgerald
Executive Director of Programming, SMK
James Fitzgerald is the Executive Director of Programming at SMK. SMK is a specialist learning and development organisation which exists to help businesses use social media, mobile and digital channels more effectively. As Executive Director of Programming James is responsible for devising and developing all blue chip and corporate education programs.
James is one of the most widely respected figures in digital marketing in APAC, having educated over 15,000 senior business decision makers on how they can use these channels more effectively, including leaders from: United Nations, Air NZ, MYER, McDonalds, NAB, P&G, Tourism Australia, Ralph Lauren, Westfield and various Government departments, to name just a few.