Optimise, evaluate & execute with 2023 best practices
2023 Digital Copywriting & Social Media Video Masterclass
Create high-performing digital copy and video content across earned, owned and paid media channels.
*GST charged in Australia only
✓ How to create high-performing video content for Instagram, Facebook, YouTube, TikTok & LinkedIn?

✓ How to optimise digital copywriting across organic social, paid social, website, email, SMS, SEO and Google Ads?

✓ How to maximise generative AI for video content and copywriting?

✓ How to develop high-performing organic and paid social media copy and content?
✓ How to fully leverage the latest digital ads automation features in 2023 across campaign set-up, targeting, creative and copywriting?
Trusted by Companies like:
READY TO BOOK? PRICES START FROM $1,295
DAY ONE: Digital Copywriting: Earned, Owned & Paid Media
Digital Copywriting Trends, Tools, Challenges & Opportunities
What is good copy? How to effectively track, measure and optimise?
How does copywriting vary by digital channel and medium?
How does effective copy alter through the marketing funnel?
How is the rise of short-form video impacting content planning?
What do generative AI and tools like ChatGPT mean for copy planning, creation and optimisation?
Crafting High Converting Copy For Website, Email & SMS
What is conversion rate optimisation (CRO)? How to fully utilise for owned media?
What are the must-use tools for website, email and SMS copy testing and optimisation?
How to employ SEO best practices in website copywriting?
How to create high-performing email marketing campaigns, leveraging marketing automation and personalisation to the maximum?
How to craft effective marketing copy for SMS and integrate with broader customer relationship management (CRM)?
Social Media Content Creation & Audience Engagement
What are the social media copywriting essentials for 2023?
How do social media algorithms work, and how are they evolving?
What are the best-untapped pockets of organic reach?
Why is messaging now an engagement goldmine?
Understanding what content to promote vs what to push organically
Creating Killer Ad Copy: Social, Search & Display
What are the top online ad creative trends for 2023?
How can advertisers better use AI in digital ad creation?
What are the secrets of high-performing social ad copy?
How does copywriting differ between search and social ads?
What are the must-use tools for researching and benchmarking ad copy?
DAY TWO: Social Media Video Optimisation: Organic & Ads
2023 Social Media Video Trends, Opportunities & Challenges
How and why are TikTok & YouTube dominating all with video?
How do video offerings and opportunities vary between social networks?
How are businesses scaling their online video offering?
How are Google and Meta bringing video ads to life with generative AI?
What are the best new social video advertising products?

Planning, Producing & Creating High Performing Social Videos
Overview of the most popular social video formats, e.g. Unboxing vs talking heads vs viral
How do social video hooks vary between paid and organic content?
What are must-use video design tools and techniques for creating killer content?
What are the latest video design best practices: TikToks, Reels, Live, long-form and more?
How are Meta, TikTok and YouTube making it easy to rework and repurpose existing video content?
Social Video Engagement, Algorithms & Content Marketing
How do social algorithms rank video across Instagram, Facebook, TikTok, YouTube & more?
Why is video watch time trumping engagement as a video ranking signal?
Why is effective copywriting essential for boosting social video discovery?
Why do influencer video collaborations and entertainment reign in 2023?
How to maximise video interaction rates to boost organic reach?
Video Advertising & Video Creative Best Practices
Overview of all key social video advertising options and campaign types
How to maximise video content in social ad funnels?
Why is video a must for online brand building?
How to create high-converting video advertising creative?
How best to leverage video in direct response ad campaigns?
DATE: 14TH – 15TH SEPT 2023
TIME: 9AM – 3.30PM
Karstens, Level 1/111 Harrington St
The Rocks NSW 2000
DATE: 4TH – 5TH SEPT 2023
TIME: 9AM – 3.30PM
Karstens, 123 Queen St
Melbourne VIC 3000
DATE: 30TH – 31ST AUG 2023
TIME: 9AM – 3.30PM
Karstens, Level 24/215 Adelaide St, Brisbane City QLD 4000
DATE: 7TH – 8TH SEPT 2023
TIME: 9AM – 3.30PM
Karstens, Level 4/205 Queen Street Auckland CBD 1010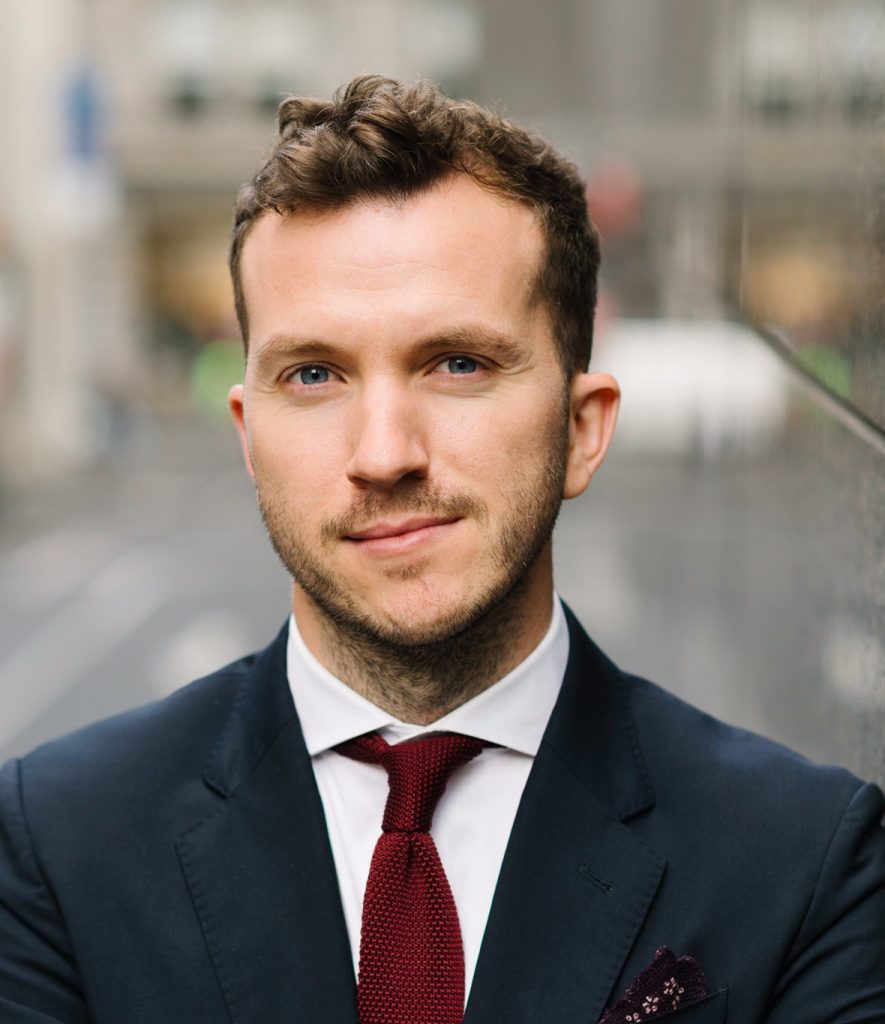 James Fitzgerald
Executive Director of Programming, SMK
James Fitzgerald is the Executive Director of Programming at SMK. SMK is a specialist learning and development organisation which exists to help businesses use social media, mobile and digital channels more effectively. As Executive Director of Programming James is responsible for devising and developing all blue chip and corporate education programs.
James is one of the most widely respected figures in digital marketing in APAC, having educated over 15,000 senior business decision makers on how they can use these channels more effectively, including leaders from: United Nations, Air NZ, MYER, McDonalds, NAB, P&G, Tourism Australia, Ralph Lauren, Westfield and various Government departments, to name just a few.