Optimise, evaluate & execute with 2024 best practices
2024 Social Media Strategy Optimisation & Instagram Marketing Masterclass
Learn how to maximise your social media strategy and unlock marketing gold on Instagram. Boost engagement, create killer video content, increase organic reach, drive even more ROI with influencer marketing, and explore the latest social ad innovations.
Save 20% if booked before 4th May. *GST charged in Australia only
✓  How to optimise your social media strategy for 2024 
✓  How to evaluate social media via pixels, ads manager & web analytics 
✓  How to unlock social algorithms to improve engagement 
✓  How to create high performing social ad campaigns that convert 
✓  How to optimise influencer marketing campaigns, to see real ROI 
Trusted by Companies like:
READY TO BOOK? PRICES START FROM $1,295 +GST
DAY ONE: 2024 Social Media Strategy Optimisation Masterclass
Digital Marketing Outlook, Trends & Forecasts For 2024
2024 Social media marketing investment & usage trends 
Why social ad performance has nosedived
Why might privacy regulations slam ad targeting and evaluation again
Why growing ad automation is triggering advertisers
Why social networks are favouring on-platform conversions 
How "good" influencers can have their best year ever
Having A Purpose Rather Than Just 'Doing' Social Media
Why are we using social media, and what do we want to achieve?
What to do if you have conflicting objectives?
Running multiple strategies concurrently
Where and how to cut waste
Devising An Effective Social Media Measurement System
How to integrate social media reports, pixel data and web analytics?
What are the must-use performance metrics, and what are overrated?
How are Apple, Facebook, and Google changing the reporting game?
What is online attribution, and how has it changed in 2024?
What are the most popular conversions to track and measure?
How to prepare for the shift to Google Analytics 4?
Producing Killer Content People Love To 'Follow' or 'Like'
How do social media algorithms work
How to grow organic reach
Why will organic video performance pick up in 2024
Why TikTok and YouTube hold the secrets to organic success
What are the best-untapped pockets of organic reach
What are the must-use tools for content creation
Why is messaging now an engagement goldmine
Social media copywriting essentials for 2024
Understanding what to promote vs what to push organically 
Leveraging personal brands on LinkedIn to win big
Creating High Performing Social Media Ad Campaigns
Why businesses need to stop "boosting posts"
Running ads properly via Ads Manager, etc
Making the most of Meta Business Manager for ads
Taking a more strategic approach to ad campaigns
Understanding and creating social ad funnels 
Appreciating the subtleties of differing ad objectives
Overview of key ad targeting opportunities
How to avoid and reduce social media ad fatigue
Creative tools and ad insights
Key ad optimisation techniques
Making the most of new Branded Content opportunities
DAY TWO: Instagram Marketing Masterclass
Instagram Evaluation Beyond Vanity Metrics
How to prove real business ROI from Instagram
Tracking Instagram performance with the Meta Pixel
How to assess Instagram with Google Analytics
Other useful tools and technology for measurement
How to effectively measure influencer marketing
Maximising Instagram Organic Reach Opportunities
How do the Instagram algorithms work?
How do Instagram algorithms differ from Facebook's?
Key recent Instagram algorithm updates and changes
New strict community standards and platform guidelines
Copywriting best practice
Why is Instagram SEO increasingly important 
Underexploited Stories opportunities
How to make the most of Instagram Explore
Understanding platform policies around competitions and promotions
Community management and Direct Messaging (DMs)
Making Instagram Video Work Harder
How best to leverage video within Instagram
Understanding Instagram key video ranking signals 
Video formatting best practice
– Organic video
– Video ads
Instagram Reels best practices
Why 'Creators' still favour YouTube for video
Popular video editing and production tools
How to mine TikTok for Instagram ideas
Popular Instagram video features for boosting engagement  
Influencer Marketing: Less Ego, More Outcomes
Tools and techniques for influencer discovery
Working with macro and micro-influencers
Legal risks and pitfalls
Influencer disclosure best practice
Establishing contracts with influencers
Understanding Instagram Branded Content policies
Integrating Instagram ads and influencer campaigns
Instagram Ads Best Practices
Instagram ad benchmarks and performance insights
Best-performing Instagram campaign types
Important differences in Instagram and Facebook ad campaigns
Instagram ad targeting best practice
Unique Instagram ad targeting features
Crafting ad sequences across Instagram AND Facebook
Customising and optimising ad creative for Instagram
Setting up Branded Content ads with influencers
DATE: MARCH / APRIL 2024 DATES TBC
TIME: 9AM – 3.30PM
Karstens, Level 1/111 Harrington St
The Rocks NSW 2000
DATE: MARCH / APRIL 2024 DATES TBC
TIME: 9AM – 3.30PM
Karstens, 123 Queen St
Melbourne VIC 3000
DATE: MARCH / APRIL 2024 DATES TBC
TIME: 9AM – 3.30PM
Karstens, Level 24/215 Adelaide St
Brisbane City QLD 4000
DATE: MARCH / APRIL 2024 DATES TBC
TIME: 9AM – 3.30PM
Karstens, Level 4/205 Queen Street Auckland CBD 1010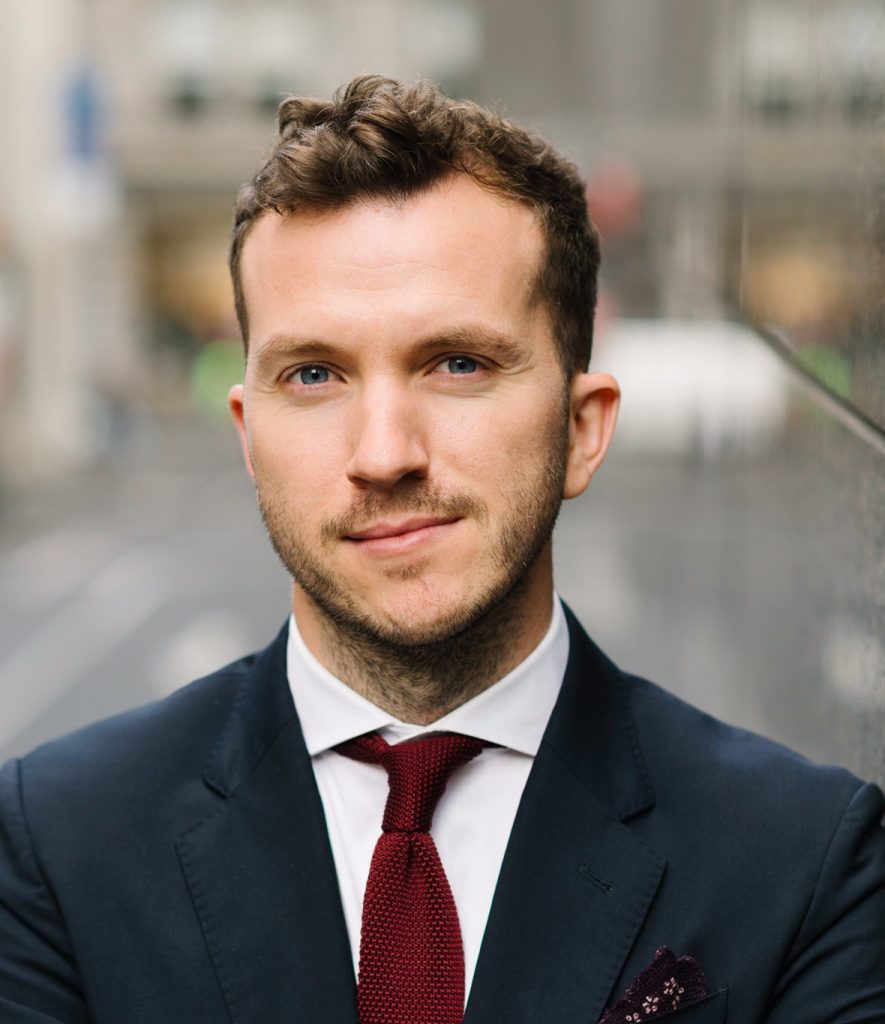 James Fitzgerald
Executive Director of Programming, SMK
James Fitzgerald is the Executive Director of Programming at SMK. SMK is a specialist learning and development organisation which exists to help businesses use social media, mobile and digital channels more effectively. As Executive Director of Programming James is responsible for devising and developing all blue chip and corporate education programs.
James is one of the most widely respected figures in digital marketing in APAC, having educated over 15,000 senior business decision makers on how they can use these channels more effectively, including leaders from: United Nations, Air NZ, MYER, McDonalds, NAB, P&G, Tourism Australia, Ralph Lauren, Westfield and various Government departments, to name just a few.