Meta has announced new changes to Facebook video as it continues to pour time, attention and resources into reshaping the platform from a text-and-link-based site to one that prioritises multi-media.
We continue to invest heavily in video, so today we're sharing the latest ways we're making it possible for people to create, explore, and engage with video on Facebook.
In short, Facebook has invested in new editing tools for Facebook, re-branded where users go to find video and made it easier to engage with recommended Reels on Facebook.
Big focus on video
Its focus on video doesn't come as a surprise, given that Facebook users are spending more time watching video content in-stream. The same pattern can also be seen on Instagram.
The more time Meta can get users to spend on Facebook, the better for its ad sales and revenue. Featuring popular video content from creatures people want to watch could also help Facebook reverse its reputation as a site for old people, right-wing activities and people who want a good, old-fashioned argument.
That's important because people are posting fewer personal updates to Facebook – so Meta needs to capture those people's attention in other ways.
New, easy video editing features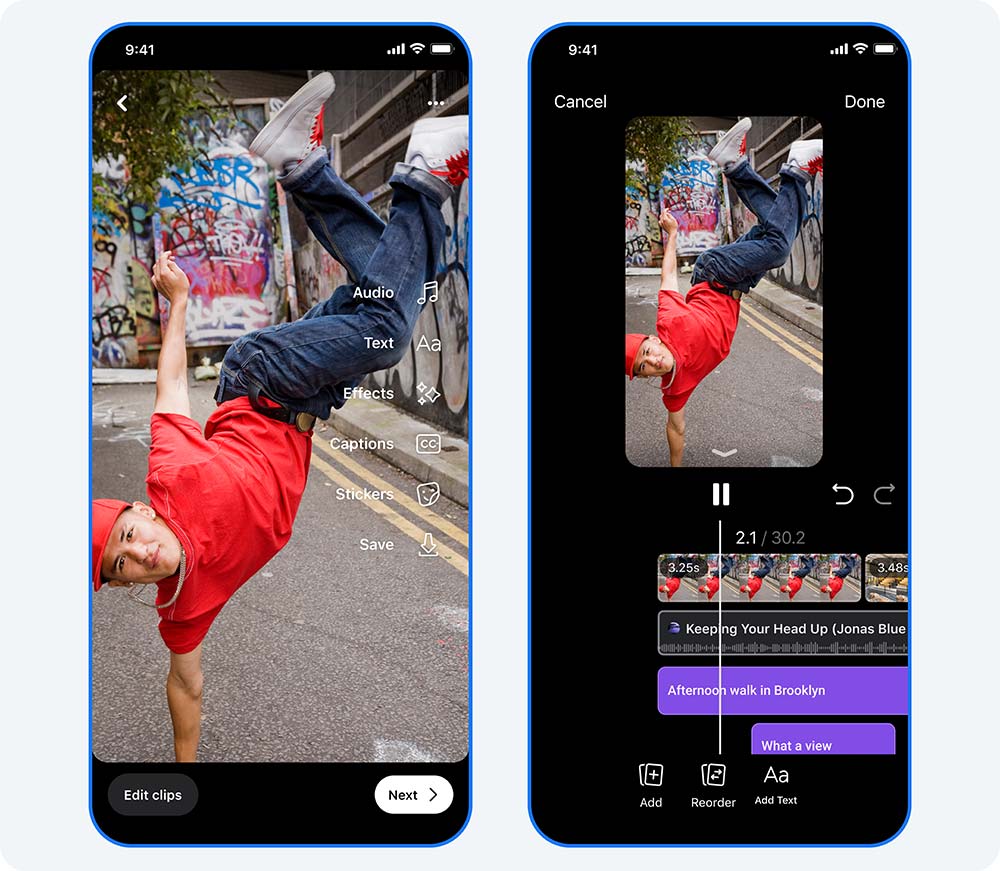 First up is video editing. The new tools promise to make video creation easier than ever before – and will aim to do so in three ways.
Editing audio, music and text will happen in one place. Facebook says this will make it easier to layer and time creative elements, resulting in a more efficient content creation process. These tools are also available in Meta Business Suite.

Marketers can now speed up, reverse or replace clips – a feature that will allow more creativity within content creation.

Enhanced audio controls let users mix sound into video by adding music and audio clips, including voiceover, and allow users to reduce unwanted noise.
Marketers can also update HDR videos, which means higher-quality videos can be created.
Facebook is streamlining the way videos are presented and organised
The 'Watch' tab is being renamed 'Video' in a move that more accurately represents the video content that can be found on the platform.
The Video tab, previously known as Facebook Watch, is now the one-stop shop for everything video on Facebook, including Reels, long-form and Live content.
Users can scroll vertically through a personalised feed to find all types of video content – and will have the option to scroll horizontally through sections that highlight recommended Reels. On iOS, the Video tab can be found at the bottom of the app. For Android, users can find it at the top.
Souped-up video discovery
Video discovery is also changing. Explore has been redesigned to help users "dive deeper into popular video topics." 
Here you'll see a variety of reels, long-form and live videos related to relevant topics and hashtags. We use a mix of human curation and machine learning to select topics and videos that are popular and surface the ones we think you will enjoy and find interesting.
Each user will see trending topics that have been hand-picked for them via a mix of humans and the machine, and will be shown more top-performing content that's relevant to them.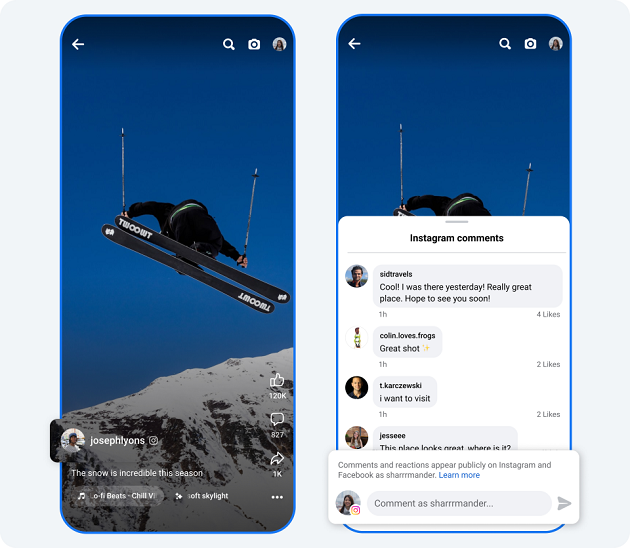 The overlap of Instagram Reels and Facebook?
Meta has also brought Instagram Reels and Facebook closer together. Now, Facebook users can view and comment on Instagram Reels that have been recommended to them on Facebook without switching between the apps, which should result in an engagement boost for creators.