Ad intelligence firm Adalytics has busted Google's TrueView video campaign offering wide open – or so it claims. According to its research, Google has been charging brands for videos shown on "websites and apps in which the consumer experience did not meet Google's stated quality standards".
A TruView problem – or so Adalytics says
TruView skippable in-stream ads play an ad, which viewers can skip after five seconds, before or during a YouTube video. While the video ad content has to be hosted on YouTube, video ads can appear across websites and apps running on Google video partners.
"TrueView is Google's proprietary cost-per-view, choice-based ad format that serves on YouTube, millions of apps, and across the web. TrueView gives advertisers more value because they only have to pay for actual views of their ads, rather than impressions."
Advertisers don't pay for ad views if the ad is skipped before 30 seconds, or until duration if the video ad is shorter than 30 seconds. 
"If they choose not to skip the video ad, the YouTube video view count will be incremented when the viewer watches 30 seconds of the video ad (or the duration if it's shorter than 30 seconds) or engages with your video, whichever comes first. Video interactions include clicks to visit your website and clicks on call-to-action overlays (CTAs)."
What problems does the study suggest?
As TrueView has a high threshold for what counts as a billable action, many advertisers have turned to it for video campaigns. However, Adalytics has claimed that they are not getting what they paid for.
"Significant quantities of TrueView skippable in-stream ads, purchased by many different brands and media agencies, appear to have been served on hundreds of thousands of websites and apps in which the consumer experience did not meet Google's stated quality standards."
Google's policy says that ads must be skippable, audible and that passing user scrolling can't be the only trigger for playing a video. Adalytics has claimed that a significant proportion of TrueView in-stream ads failed to meet those guidelines.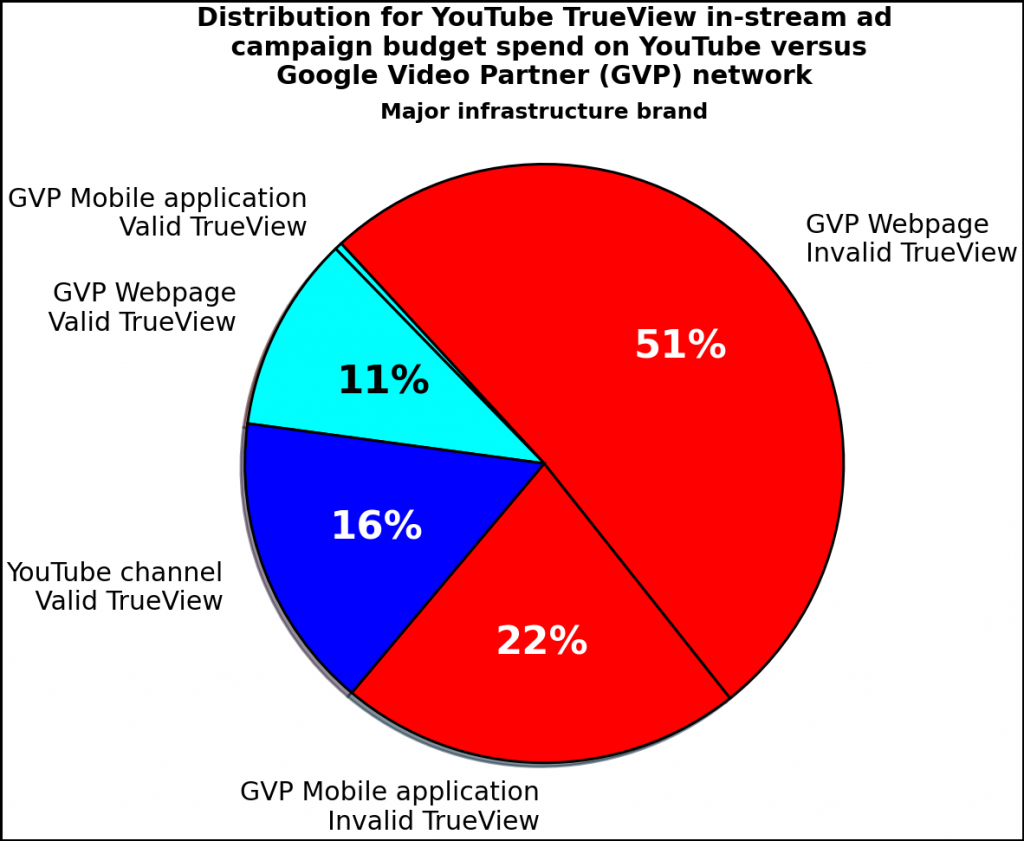 In some cases, multiple TrueView ads were shown on a device at the same time. Others had the 'skip' button covered, making it almost impossible to skip the advert, or were played full-muted or in small video players in the corner of the viewer's device.
Furthermore, there were adverts shown on websites with copyright violations against them, adverts shown on Russian websites characterised as being tools of the Russian state and were shown on some Android apps not allowed on the Google Play Store, such as apps developed by those in countries such as Iran.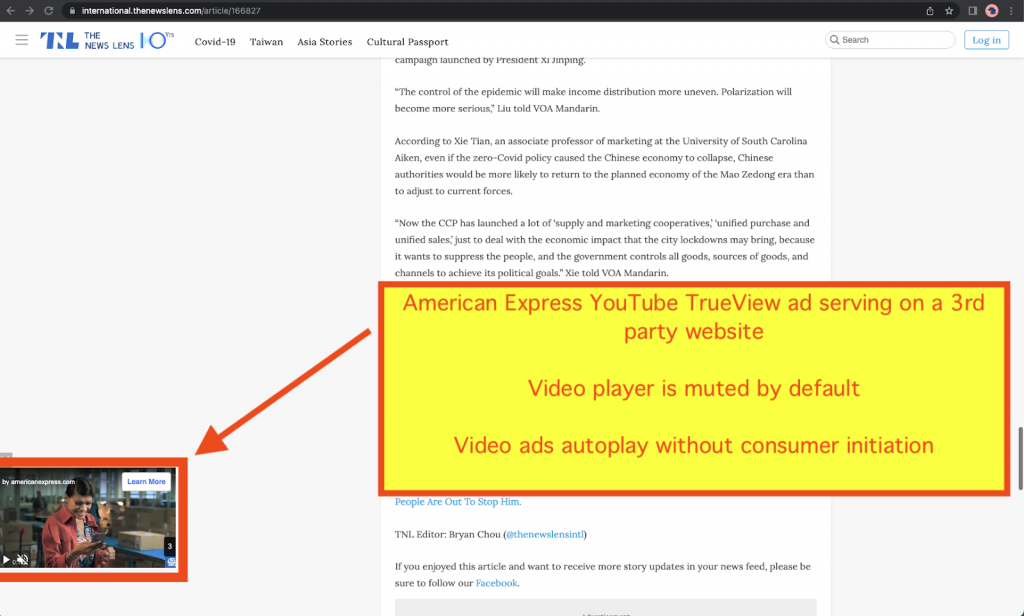 No bang for your buck
If the report is true, businesses have been paying for an ad service they have not received. Many would have thought TrueView meant their videos would be shown on YouTube to a brand-appropriate audience – but they were getting videos displayed on potentially brand-unsafe platforms.
Unsurprisingly, there has been some strong reaction among industry insiders.
Unnamed Media Buyer, Adalytics

"Nobody goes to walled gardens like YouTube to run on audience networks which all have the same crappy inventory. This is a method for YouTube and Google to extract more budget and manufacture scale in a way that is palatable to the advertiser because they don't fully understand it."

Ruben Schreurs, Chief Product Officer, Ebiquity, via Adalytics

"The research report by Adalytics is highly incriminating. Based on the findings and allegations represented within, I see this as a structural misrepresentation of advertising products at best, and downright fraudulent misleading practices at worst."
Who guards the guards?
Of course, only Google is responsible for policing the quality of the ads it shows – and apparently stopped 143,000 websites from receiving its ads last year. But does that mean the guards are doing a good enough job? Adalytics would say no.
Google has responded strongly. In a blog post, it called the report "extremely inaccurate", questioned its methodology and portrayed Adalytics' report as one that misunderstands the nature of the TrueView product. 
Marvin Renaud, Director, Global Video Solutions, Google

"Among the issues, the report uses sampling and confirmation bias, asks leading questions and overlooks safety and billing protocols, all of which led to flawed generalisations and conclusions.

"The claim that up to 80% of ad placements in Global Video Partners (GVP) are below Google's standards is utterly false. Independent third parties that specialize in reporting results around campaign effectiveness and safety have publicly contradicted this claim. 

"The report wrongly implies that most campaign spend runs on GVP rather than YouTube. That's just not right. The overwhelming majority of video ad campaigns serve on YouTube."