TikTok has announced a new feature called text posts that should be available to all users right now. Text posts will look similar to Instagram Stories' text updates, and give users a new way to share content within the app.
A new option for creators
TikTok says the new format gives users new ways to share their creativity with their audience.
"We're thrilled to announce the expansion of text posts on TikTok, a new format for creating text-based content that broadens options for creators to share their ideas and express their creativity. With text posts, we're expanding the boundaries of content creation for everyone on TikTok, giving the written creativity we've seen in comments, captions, and videos a dedicated space to shine."
Sharing text updates isn't new to TikTok users, but up until now if you wanted to share a poem, recipe or story, you'd have to take a photo or video of it and post that. Now, those users can build an audience without using photos or video, which could result in a more engaging way for word-based accounts to reach the people that like their content.
How do text posts work on TikTok?
Text posts let users fill the screen with text, which can be accompanied by music, stickers, tags and hashtags and funky background colours. You can also save them as drafts for editing later down the line.
Creating a text post is easy. Go to the Camera page and pick from the three options you're presented with: photo, video and text. Once you've picked text, you'll be taken to the text creation page, where you can type out what you want to say.
Next, pick a sound to make it stand out before enabling any location you'd like. You can also choose to enable comments or allow Duets and Stitches. TikTok promises that those features "make it so your text posts are just as dynamic and interactive as any video or photo post."
A challenge to established text-based platforms?
The move could be interpreted as a way for TikTok to take on Meta's Threads platform – the newest rival to X (Twitter). Threads and X are the two main sites that are based around text posts, and X has even recently come up with a way to help text-based creators monetise their popularity by featuring adverts in the replies to their posts.
However, text posts on TikTok will be completely different to the ones featured on the other two platforms, while tools like Stitch will allow them to be integrated into videos further down the line.
For example, sound isn't something used on X or Threads, but TikTok creators can add tunes to any text-based post to give readers something to nod to while they read. And, sounds can be a handy tool to help boost discovery on TikTok, so it's something that all creators will want to consider before posting.
Stickers is another supporting feature that shows the difference between TikTok, X and Threads. Stickers on TikTok will help enhance a text post and add a sprinkle of fairy dust to the content.
Building on Photo Mode?
Text posts seem to mimic Photo mode, which was introduced last year.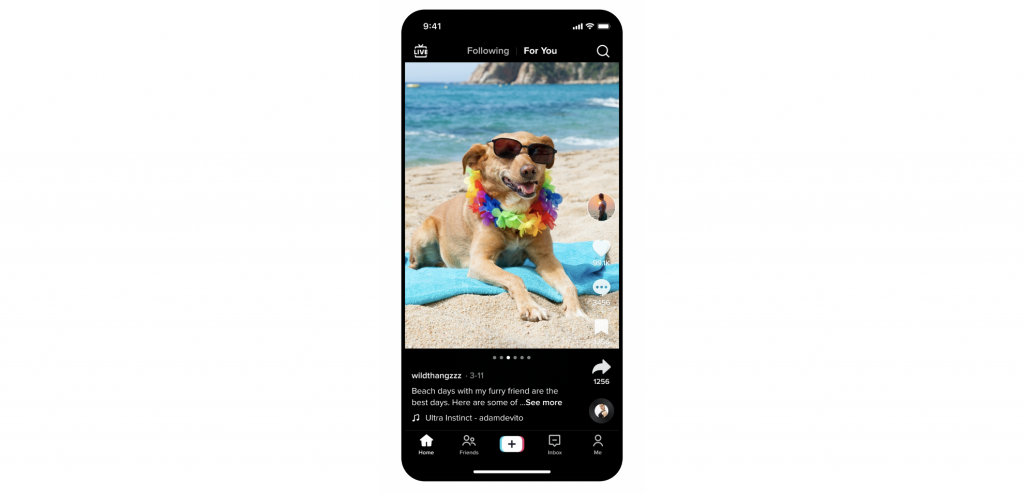 "Photo Mode allows you to share carousel posts of still images that automatically display one after another. You can add music to soundtrack the images, which viewers can swipe through at their own pace."
Photo Mode lets creators share longer descriptions, up to 2,200 per post, which lets them build on the stories shared in video or Photo Mode and gives them new ways to express themselves and connect with others.