Amazon's Sponsored Product ads will now appear on third-party apps and websites such as Pinterest, BuzzFeed, LIfehack, Mashable, Raptive and Hearst Newspaper sites, although it's worth noting that this list may increase as Amazon expands the scope of Sponsored Product ads. Alongside the expansion of ad outlets, Amazon has also spent some time refining the product.
"We've invested in machine learning algorithms to continually improve ad relevance, broadened campaign targeting parameters from keywords to include product attributes, and enhanced advertiser bidding controls."
The news should make marketers happy as expanding the reach of Sponsored Product ads should mean higher conversion rates and a better return on ad spend, while streamlining the process that takes an interested customer from intent to purchase.
A bigger slice of the pie
As Amazon expands its ad offerings, it's starting to cut itself a larger slice of the global digital advertising market. Of course, a bigger piece of the pie means larger revenues via ads and continued growth of the Amazon beast. A happy consequence of that drive is an improved advertising landscape for Amazon merchants.
Amazon ads are catching up with Meta
According to Insider Intelligence, Amazon accounts for 7.5% of the global digital advertising market in 2023 and is set to grow that to 9.2% by 2025.
If those projections are correct, in the next two years it will hold 15% of the US digital advertising market – 10% behind Google and just 3% behind Meta.
Amazon's share of Google Shopping impressions has increased by 20 points in the second half of the last quarter, according to information published by Insider Intelligence. If Sponsored Product ads is a success, it will let Amazon drop its investment in Google Shopping while delivering increased profits.
How do Sponsored Product ads work?
Sponsored Product ads work on a cost-per-click basis, with Amazon doing the heavy lifting to get your products shown on premium apps and websites.
"These Sponsored Products ads will automatically show up when we think a customer is likely to be interested in a product, based on relevant page context, the campaign, and cost-per-click parameters that sellers have already established."
All Sponsored Product ads will link back to the relevant Amazon product page, which means it'll be easy for a customer to see your product on BuzzFeed and then click through to its page on Amazon – where they will (hopefully) complete a purchase in just one or two clicks.
Sellers can also choose not to have ads appear on specific apps or websites, which is good to hear from a brand safety point of view.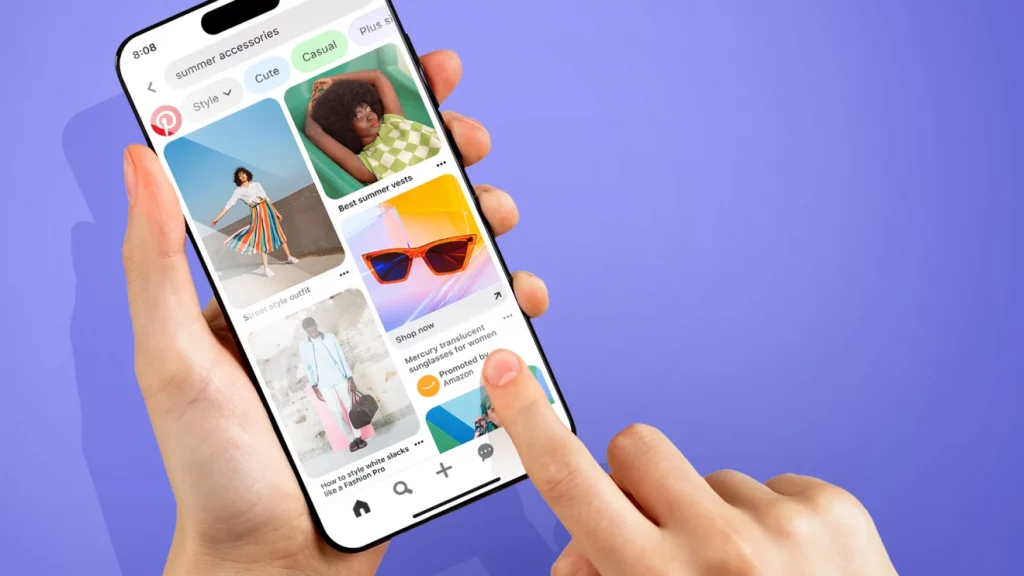 Colleen Aubrey, Senior Vice President, Amazon Ads Products and Technology

"We've been building and evolving Sponsored Products in our store for more than 10 years, leveraging advanced machine learning algorithms to show advertising that's highly relevant for customers, and therefore highly effective for the advertisers that choose to use it."
Let Amazon do its thing – as long as you meet a few conditions
Sponsored Product ads only appear when the advertised item is in stock, includes Amazon shopping attributes such as Prime delivery promise, high ratings and accurate pricing information.
If a product meets the criteria, marketers don't have to lift a finger as Amazon will automatically start showing Sponsored Products on other apps and websites. All you need to do is download the Sponsored Product placement report from the Amazon report centre to keep an eye on how things are going.
Guy Cohen, Chief Product Officer, Skai

"The ability for advertisers to efficiently scale their reach with highly relevant advertising, while enabling them to track their performance holistically, and ultimately drive business impact through Amazon's store, is what most excites us about [Sponsored Products]."