TikTok is making it for easier for brands' adverts to be displayed in search results within the app via the new "Search Ads Toggle" for ad campaigns, which places video next to in-app search results with a "sponsored" label attached to it. 
More powerful discovery tools
While the For You Page is a powerful discovery algorithm, not all video discovery happens through that function. Users frequently turn to the search bar to find information such as the latest fashion tips, product reviews, recipes or unboxing videos – says TikTok.
"The rise of TikTok as a destination for search represents a great opportunity for brands to reach and connect with new customers. According to a study, 58% of TikTok users discover new brands and products on the platform, 1.5x more than other platform users."
To help advertisers make the most of TikTok users' search intent, it has developed Search Ads Toggle. TikTok is now such a valuable touchpoint for product discovery that this feature could really help marketers boost discovery and engagement with their products.
What is the Search Ads Toggle?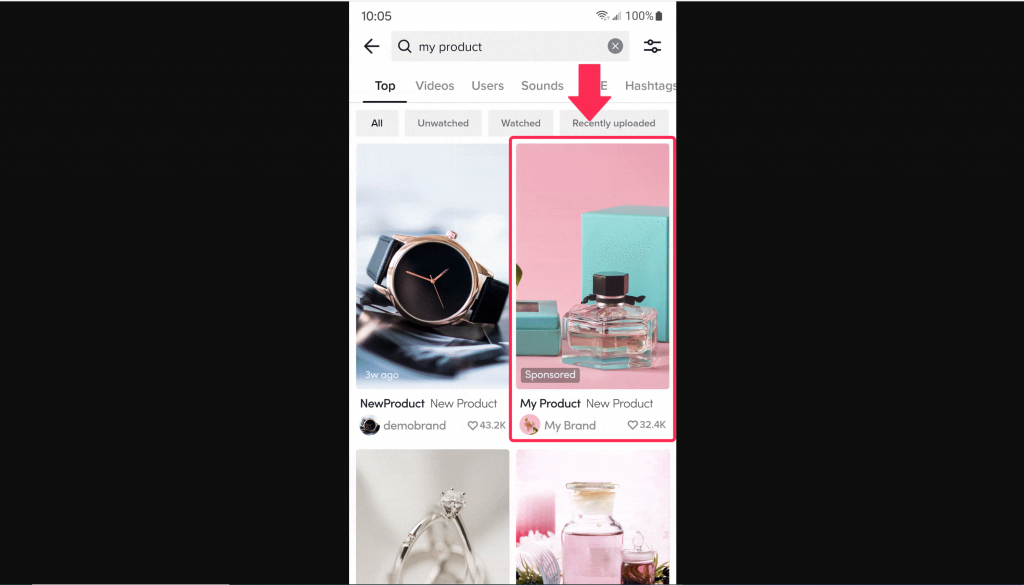 The new feature is an expansion of Search Ads, which have been available for over a year. Now, all in-feed ad campaigns can be shown in search displays.
Search Ads Toggle uses brands' existing In-Feed adverts and places them alongside organic search results in relevant queries. Re-purposing existing content means that marketers only need to create a video once, and it can be served across varying different ad options – giving brands more bang for their buck and increasing exposure to the ad.
"With the Search Ads Toggle, brands can extend the reach of their campaigns to high-intent users who are seeking information relevant to their business, driving incremental engagement and revenue potential."
Search Ads Toggle could boost engagement and discovery
According to TikTok, the Search Ads Toggle provides a way to offer users relevant information and can "assist and enhance" the user on their journey to discover the content they were searching for.
And when it comes down to the crunch, it can drive results – which is what all advertisers are looking for. Research undertaken by the app (so take it with a grain of salt) shows that 70% of ad groups within Search Ads Toggle see more efficient performance as opposed to ads are not shown in search results.
As briefly discussed before, the ads will appear next to results from a search within TikTok's app.
"From there [the search button], they type in a search query, which then yields a series of search results. The ads appear among these search results. Once a user clicks on a search ad, the ad mirrors the in-feed TikTok experience, with users able to continue scrolling through the search results in the order they appear on the page."
How to turn the Search Ads Toggle on and off
However, if you don't like the sound of Search Ads Toggle – or it's not suitable for some of your ads, you can turn the toggle off. It's automatically set to the 'on' position whenever an In-Feeds Ads campaign is created, although marketers can toggle 'off' during campaign creation.
Toggled in the 'off' position and realised that's a mistake? No worries! You can switch it 'on' during a campaign without fear that it'll reactivate a campaign's learning phase.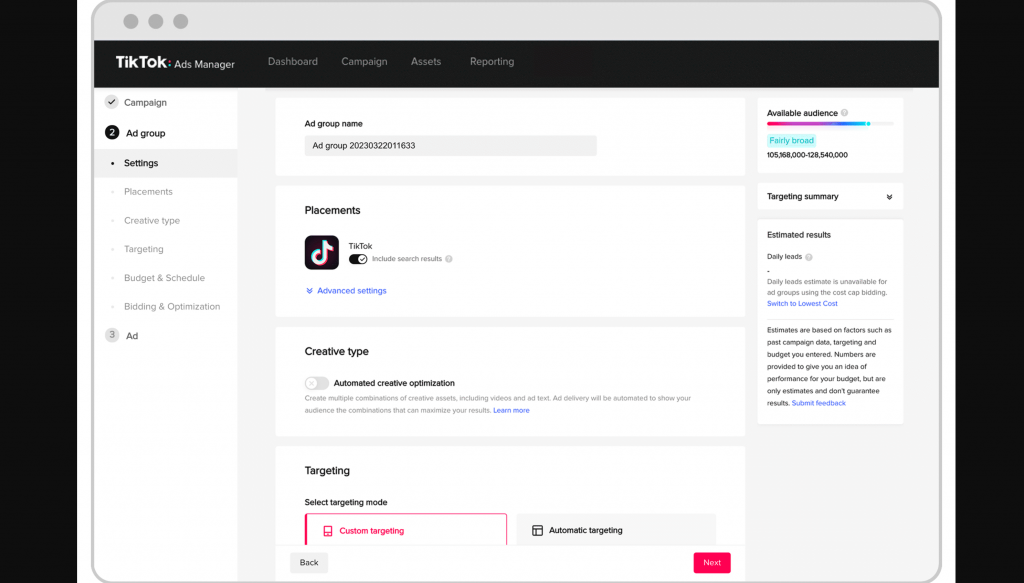 Recent case studies
There are a few examples of early adapters using Search Ads Toggle to achieve positive results. Clinique UK used the format to increase conversion rate by 441% while achieving a 51% increase in click-through rate and 74,000 incremental search impressions.
"Clinique's Even Better Clinical Serum Foundation SPF20 campaign was a roaring success, leveraging the beta Search Ads Toggle, creators, and a robust full-funnel strategy. In-Feed Ads with the Search Ads Toggle garnered an impressive 74,000 incremental search impressions, proving the capability of TikTok's search engine to drive consideration."
DIBS Beauty is another business that made the most of Search Ads Toggle. It ran a 2022 Black Friday and Cyber Monday campaign increased conversion volume by 8% compared to non-search, had a 22% more efficient CPA compared to non-search and a 6x conversion rate compared to non-search.
"This additional ad placement expanded DIBS Beauty's reach, making the brand visible not just on the For You page but also in active searches for the brand or related products. Whether users were exploring TikTok for fresh content, recalling older posts, or tracking down the latest trends, Search Ads emerged as a vital tool for DIBS Beauty, offering an avenue to engage and deliver rich and relevant content to TikTok's beauty community."