Google has unveiled new generative AI capabilities in Search, which it calls Search Generative Experience (SGE). According to head honchos at the company, SGE will allow users to get the information they need faster and easier.
Elizabeth Reid, Vice President & GM, Search, via Google
"Let's take a question like "what's better for a family with kids under 3 and a dog, Bryce Canyon or Arches." Normally, you might break this one question down into smaller ones, sort through the vast information available, and start to piece things together yourself.

With generative AI, Search can do some of that heavy lifting for you."
Generative search will provide a snapshot of key information, with several links to allow users to dip deeper. Users will also be able to ask follow-up questions, while all-important context will carry over from question to question.
Linking to its sources will be a useful move, especially as this is a feature competitors like ChatGPT have been lacking. It will lend more authority to the generative AI's answers, and can provide handy referral traffic.
Drive to innovate Search
Over the last 25 years, Google has developed new ways for users to search for information. An example of this is Lens. Lens is a relatively new product which has experienced break-out growth over the past two years and is now responsible for 12 billion visual searches a month. 
AI has the power to change Search once more and allow users to ask questions that couldn't have been answered a few years ago. As the industry leader, Google clearly sees its place at the forefront of AI search technology and wants to keep its position at the top of the log.
SGE could be better for business
As Google will provide sources for its information, SGE could become a useful way for marketers to drive referral traffic to their websites. However, advertisers may be more interested in the way generative AI will change shopping.
Elizabeth Reid, Vice President & GM, Search, via Google

"When searching for a product, you'll get a snapshot of noteworthy factors to consider and products that fit the bill.

You'll also get product descriptions that include relevant, up-to-date reviews, ratings, prices and product images."
Google's generative AI shopping is built using Google Shopping Graph, which has more than 35 billion product listings. That's a lot of listings – it's no surprise to hear that Google Shopping Graph is the world's most comprehensive dataset of constantly-changing products. Each hour, nearly two billion lists are refreshed to give users up-to-date results.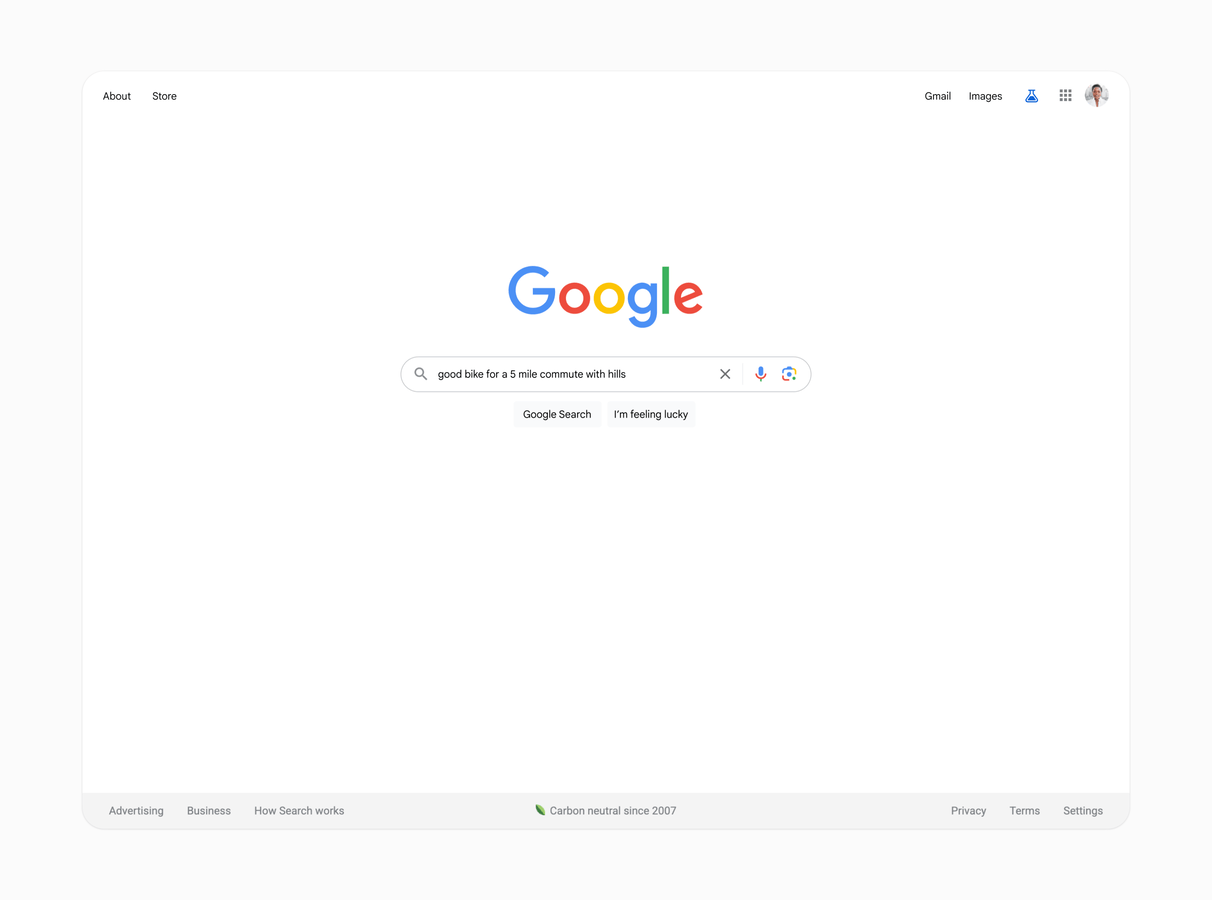 But how does it work? Say somebody searches for 'Bluetooth speaker for a pool party', Google will show you several products that match your search and have qualities that would make it suitable for a pool party, such as battery life and water resistance.
You could then ask it follow-up questions, which it will use to further refine its search.
How SGE will impact Google Ads
Search ads will continue to appear in dedicated ad slots throughout a generative Search results page.
Vidhya Srinivasan, VP & GM in Google Ads (Search Ads & Ads on Google Experiences)

"In this new experience,

advertisers will still have the opportunity to reach potential customers along their search journeys.

We'll test and evolve the ads experience as we learn more."
Ads will continue to remain distinguishable from organic search results, and will be labelled 'Sponsored' in black text. 
For now, tracking won't be able to show whether impressions are from an original Google Search ad versus a generative Search. GSE is still an experiment so there's not much concrete information about how ads will be rolled out.
All we know is that they'll be there, and it seems like they'll look broadly the same.