Meta has announced a beefed-up WhatsApp shopping experience called Flows, which lets users do things such as order a meal or book an appointment from a WhatsApp chat.
Designed to help businesses earn more sales via the platform, marketers will be able to use Flows to do things like build text boxes, calendars and even seat pickers into their interface. 
"With Flows, businesses will be able to provide rich menus and customisable forms that support different needs."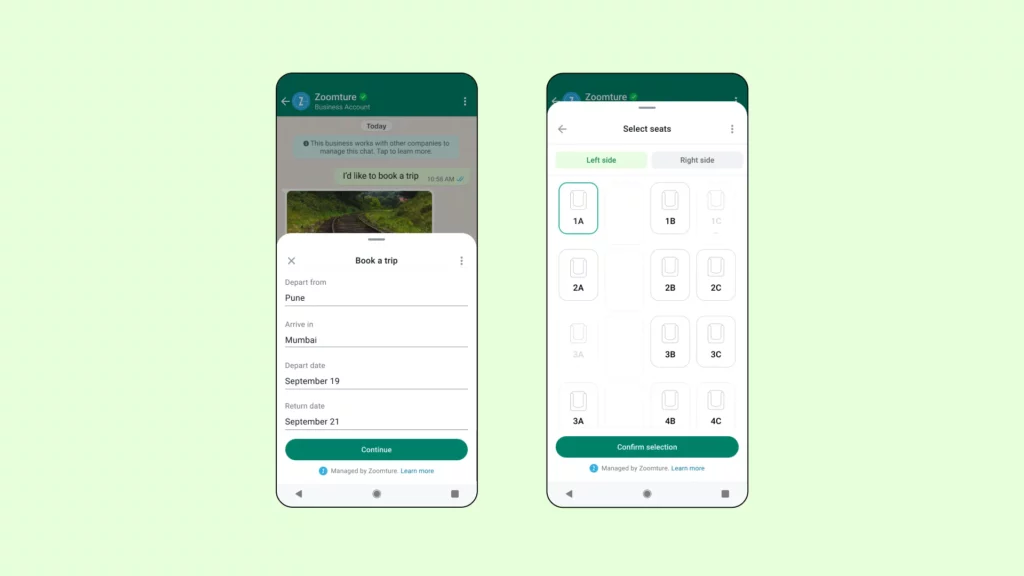 With more than 500 million users in India, it's fitting that the new updates were announced at Meta's Conversations conference in Mumbai. And, although WhatsApp says the features will be available to businesses all around the world using its WhatsApp Business Platform, it's likely that this push is aimed squarely at the Indian market.
New payment options
As well as the Flows, WhatsApp is also building more ways for Indian users to pay in-stream. The new payment flow will support all UPI apps as well as debit and credit cards via partnerships with Razorpay and PayU. It's not yet clear when, or if, the payment flow will be expanded to other parts of the globe.
While the update is currently aimed at e-commerce businesses, WhatsApp's VP of business messaging told TechCrunch that the sector isn't his only focus – and that they want to build rich experiences for other types of firms. He did, however, follow it up with this quote…
Nikila Srinivasan, VP of business messaging at Meta, via TechCrunch

"Shopping and e-commerce is one of the biggest verticals we want to focus on. The goal is to enable business messaging in a way that businesses and people can do a lot more right in the chat thread. We are trying to build rich experiences within the chat, and that's where Flows comes in."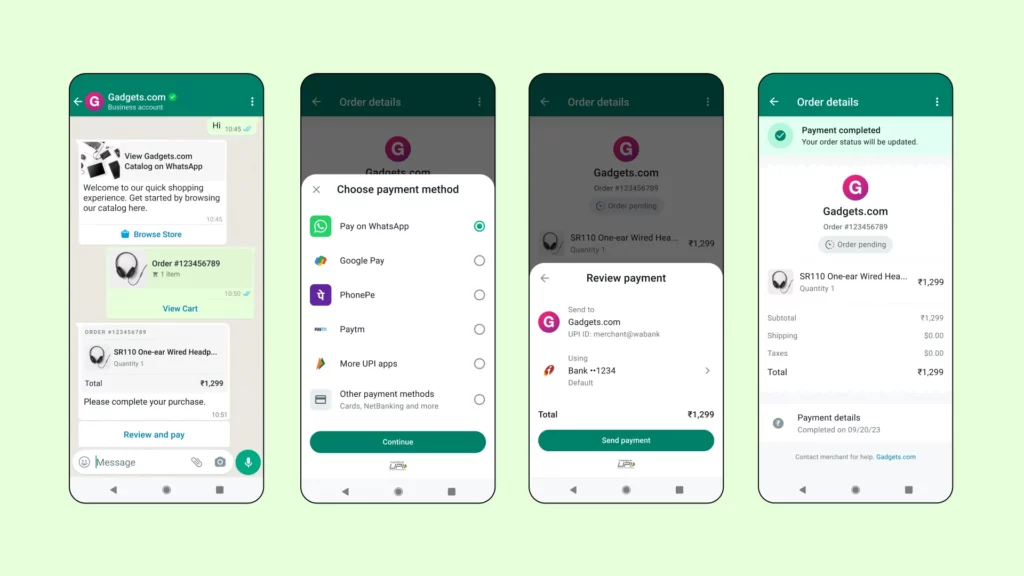 Whether or not we see Western firms migrate to WhatsApp as a place to do business remains to be seen. Unlike China, which uses WeChat as its 'everything app', and India which looks to be WhatsApp's testing ground, businesses have largely failed to embrace the potential of the platform in places like the U.K, U.S. and Australia.
Platforms like Instagram and TikTok have consistently struggled to get Western audiences to embrace in-stream shopping, and are continually revamping efforts in this space to be more attractive to them, and/or change attitudes and habits.
Even so, this could be an interesting development for smaller businesses, who can use it to connect more easily and directly to customers.
Businesses who are interested in Flows can pay for it under the current payment model, which charges businesses for interactions in a 24-hour window. So, for Flows, a customer interaction that leads to an appointment being booked or a sale being made would fall under the current payment model.
Verification – coming to you soon
Meta is also making it possible to be a verified business on WhatsApp, which comes with premium features such as the ability to create a custom WhatsApp page that is discoverable via a web search and multi-device support to facilitate multiple employees responding to customers.
"To become Meta Verified, businesses demonstrate their authenticity to Meta and in return receive a verified badge, enhanced account support and impersonation protection."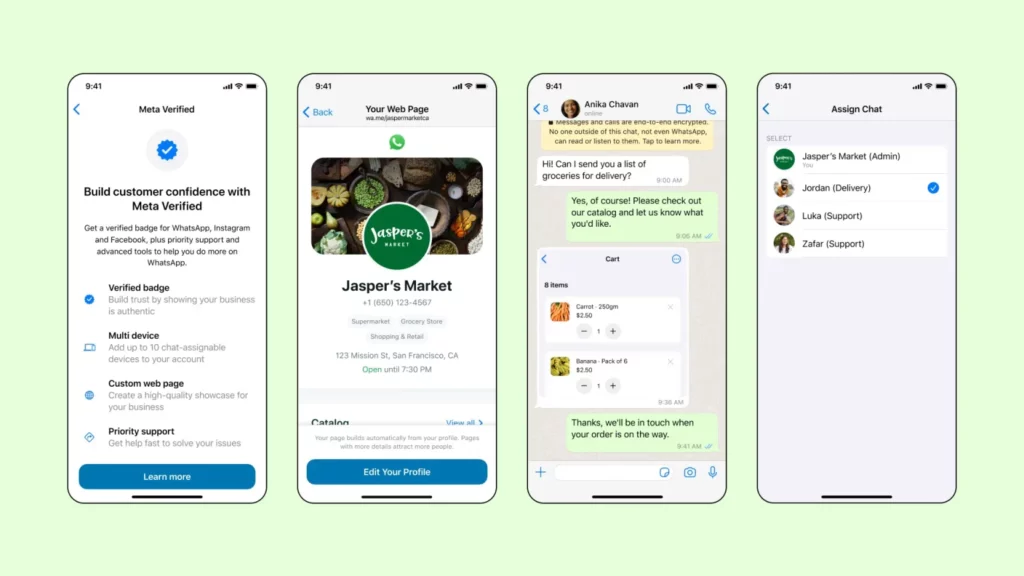 Finally, WhatsApp is also testing a feature that will let businesses send customised messages to customers, such as discounts or offers not widely available to everyone else.